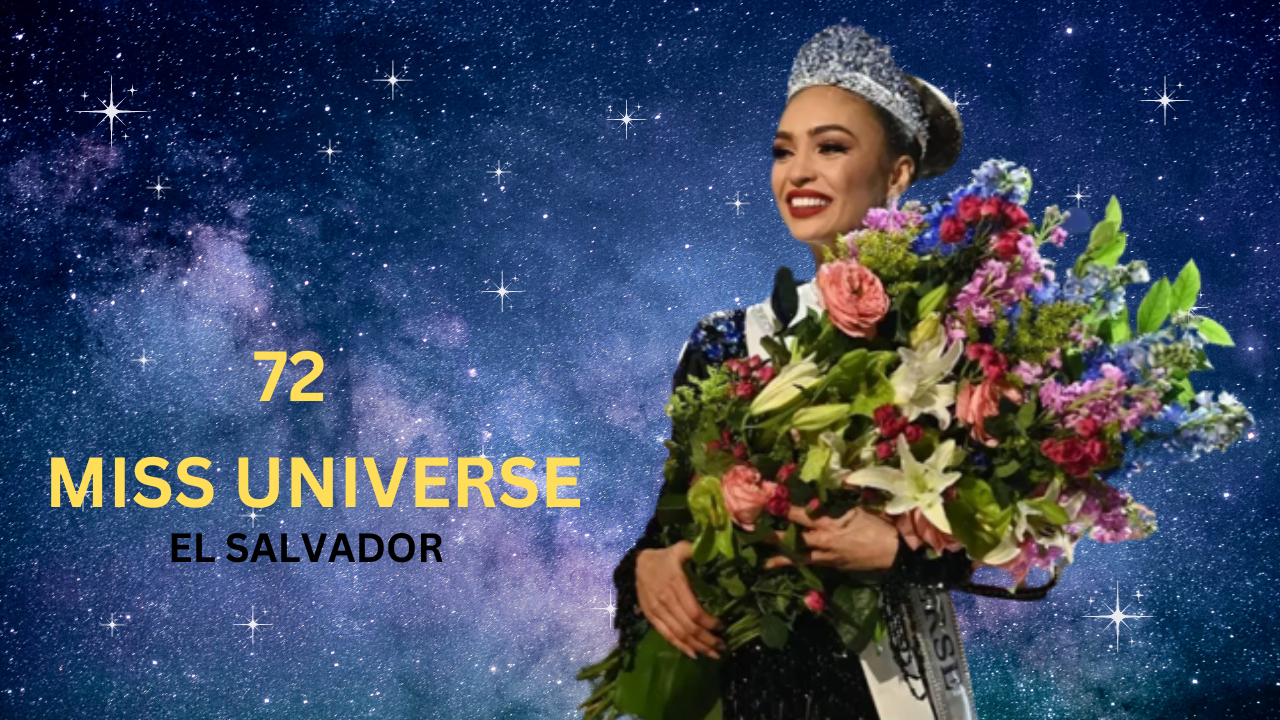 In a glittering spectacle that unfolded on Saturday night in El Salvador's vibrant capital, San Salvador, Sheynnis Palacios of Nicaragua emerged as the shining star, claiming the coveted title of Miss Universe 2023. The annual beauty pageant showcased the grace, poise, and elegance of contestants from 84 countries, culminating in a triumph that left spectators in awe. Anntonia Porsild of Thailand secured the first runner-up position, adding to the evening's atmosphere of anticipation and excitement.
This year's panel of judges, featuring luminaries such as model Halima Aden, "Queer Eye" star Carson Kressley, TikTok influencer Avani Gregg, and former Miss Universe winners Janelle Commissiong of Trinidad & Tobago (Miss Universe 1977) and Iris Mittenaere of France (Miss Universe 2016), deliberated over the exceptional talents and charisma displayed by the global contestants.
The journey to the crown unfolded in stages, with twenty semi-finalists emerging from the preliminary competition and a global fan vote. Following the swimsuit round, the field was narrowed down to ten contestants, marking the elimination of the first "curvy" semi-finalist, Miss Nepal, as well as the groundbreaking contestant who chose a burkini as her swimsuit, Miss Pakistan. The evening gown round further narrowed the competition, leaving a select group of remarkable women in contention.
The final showdown took the form of two scintillating rounds of Q&A, ultimately spotlighting three exceptional women: Palacios, Porsild, and second runner-up Moraya Wilson of Australia. When asked about the individual she would choose to spend a day in the life of, Palacios captivated the audience by selecting the 18th-century British philosopher and feminist Mary Wollstonecraft. Palacios admired Wollstonecraft for breaking boundaries and providing opportunities for women, expressing the belief that there are no limitations for women in the present day.
The top five contenders also included Miss Colombia, Camila Avella, and Miss Puerto Rico, Karla Guilfú, each bringing their own unique charm and charisma to the stage. Spain's Athenea Pérez, a member of the top 10, was honored with the title of Miss Congeniality, adding a heartwarming touch to the evening.
Palacios' victory marks a new chapter in the legacy of Miss Universe, succeeding the 2022 titleholder, R'Bonney Gabriel of the USA. As the new queen of beauty and grace, Sheynnis Palacios has become a symbol of empowerment, resilience, and limitless possibilities for women around the globe.
In a world where beauty meets substance, where elegance intertwines with intelligence, Sheynnis Palacios has proven that true queens break barriers and inspire generations. Her reign as Miss Universe 2023 is not just a personal triumph but a testament to the boundless potential that women possess in shaping a world of inclusivity and empowerment.